Frequently Asked Questions
Thank you for your interest in volunteering for the Animal Welfare League of Alexandria. At this time the in-shelter volunteer programs are not taking new volunteers but you can submit your contact information here (launch form) and we will send you an email the next time we schedule a New Volunteer Orientation.
Volunteers under the age of 18 can participate in the Youth Volunteer Program. Click here for details and to sign up online.
For descriptions of Future Volunteer Opportunities:  Volunteer Listings.
WHAT DO VOLUNTEERS DO?
AWLA volunteers are committed, caring individuals who positively impact the lives of our animals. They work closely with the public to provide customer service and socialize animals. The valuable support and service they provide is truly appreciated by the animals, staff and visitors.
Volunteers can train to work with:
Other areas in which our volunteers help:
Office support — answering phones, data entry, help with mailings.
General shelter support — dishes, laundry, sorting donations, greeting visitors.
Seasonal and/or project-based help — this can be anything from gardening to graphic design as many volunteers offer their professional skills when needed.
Special events assistance — for adoption events and League fundraisers.
Wildlife transport — to bring injured wildlife to licensed rehabilitators in the area.
Our volunteers help in a variety of other ways. If you have a special talent that you'd like to share with us and our residents, please contact the League at 703-746-4774 or email volunteers@AlexandriaAnimals.org.
HOW CAN I BECOME A VOLUNTEER?
At this time the in-shelter volunteer programs are not taking new volunteers. We appreciate your interest and hope you will check back soon.  That said, we are always seeking volunteers for the Foster Care Program. Click here to learn more about fostering animals for the League.
WHAT IS THE TIME COMMITMENT FOR VOLUNTEERING?
League staff members train each volunteer and ask that all volunteers spend two hours per week for a minimum of six months in their roles as volunteers. We ask all volunteers to schedule their time so that we know when volunteers will be in the shelter and may be able to assist with certain tasks.
THE NEXT INFORMATION SESSION IS FULL OR THERE ARE NO UPCOMING DATES SCHEDULED. WHY THE WAIT?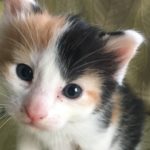 Volunteer information sessions fill up quickly and we can't open them up to additional participants or hold sessions more frequently because each of our new volunteers needs to be properly trained and oriented. Time is spent with each new valued volunteer to make sure they are getting the most out of their volunteer experience and signing up for volunteer jobs that are of value to the organization and to the animals. This process helps to maintain the quality of our volunteer program – thanks for understanding!
WHAT KIND OF TRAINING IS REQUIRED FOR VOLUNTEERS?
The amount of training required varies by volunteer position. If you are selected to move forward in the application process, you will be given the dates to attend the required workshop for the volunteer position of your choice. Volunteers who handle animals receive specialized training in working with the animals in our care and will work with a mentor volunteer to progressively add skills needed to volunteer in the chosen animal specialty.
MY SCHEDULE IS UNPREDICTABLE. CAN I STILL VOLUNTEER?
The League understands that everyone's time is precious. If you cannot commit to a regular volunteer schedule in the shelter, we welcome your time and talent in other ways: helping with events; disseminating League information; general shelter support (Super Helper); and special projects (some of which can be completed at home) or learn about other ways to get involved. We ask that all volunteers who wish to handle our animals or help in many other shelter programs commit to a regularly scheduled, weekly shift for six months.
ARE THERE AGE REQUIREMENTS FOR VOLUNTEERING?
We require that all volunteers be 18 or older. Younger shelter friends can still help our furry residents as part of our Youth Volunteer Program. Click here to sign up for a youth volunteer program.
ALREADY A VOLUNTEER?
Click here to sign in to Volgistics.  It's our volunteer portal.
Other Questions?
Please contact the League at 703-746-4774, or email our coordinators at volunteers@AlexandriaAnimals.org.