Home
/
Adoption Information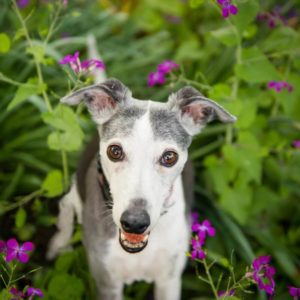 Thank you for considering adoption of your next companion from the Animal Welfare League of Alexandria (AWLA)!
At the AWLA, matchmaking is our specialty. Pairing the right companion animal with the right adopter can be part science and part "art."  Our staff spends time getting to know each potential adopter—learning about his or her lifestyle and hopes for a new companion. Whether an adopter is looking for a energetic kitten or settled senior dog, social house rabbit or sunny parakeet, our staff ensures that every relationship starts off on the right foot—the first step as our residents and their adopters begin a lifelong journey together.
Benefits of Adoption
As part of the League's adoption program, all companion animals are:
Tested for heartworm and some other tick-born diseases (in dogs)
Tested for FeLV/FIV (in cats)
Current on all basic vaccinations (dogs, cats and rabbits)
Microchipped (a permanent form of identification in dogs, cats and rabbits)
Spayed or neutered (for dogs, cats and rabbits)
Medically evaluated
Adopters will also receive a voucher for a  complimentary wellness exam with one of our partnering veterinarians and access to our behavior hotline.
The Steps to Adoption
Complete an Adoption Survey
Present the adoptions survey to an adoptions associate and learn information about the animal you have selected to meet with.
Meet with the Companion Animal.
Meeting with the animal will be facilitated by a staff member or volunteer. Dogs may be visited with inside or outside in the play yard. Cats and other small animals may be visited with in the cage or in the cat visitation room.
Meet with staff for an adoption consultation or place a hold on the animal for 24 hours.
Adoption consultation: During the consult the adopter will sit down with a  League adoption counselor to review the adoptable animal's medical and behavioral records, discuss ways to make the transition home a smooth one and finalize necessary paperwork. After this consult, new adopters are welcome to take their new companions home!
Hold Agreement: People interested in adopting a specific animal who is available for adoption can, if needed, put it on hold for 24 hours for a non-refundable/non-transferable* (to another person or for another animal) fee of $50. The hold goes into effect at the time of payment of this fee. It is not applied toward adoption fees but is a separate charge. After 24 hours the hold expires, and the animal is placed back up for adoption. *Exceptions are made only in the case of a request for a dog meeting. If a dog meeting is requested a hold fee is still required however this fee can be applied toward the total adoption fees.
Adoption Expense
Dogs:
| Age / Type | Fee |
| --- | --- |
| Youngsters (under the age of 6 months) | $300 |
| Adults | $200 |
| Bonded pair (adults) | $300 |
| Seniors (8 years and over) | $150 |
| Bonded pair (seniors) | $225 |
Cats:
| Age / Type | Fee |
| --- | --- |
| Youngsters (under the age of 6 months) | $200 |
| Adults | $150 |
| Bonded pair (adults) | $225 |
| Seniors (8 years and over) | $100 |
| Bonded pair (seniors) | $150 |
Birds:
Starting at $20
Determined by AWLA based on size, age and animal's health
And more!:
| Age / Type | Fee |
| --- | --- |
| Ferret, chinchilla or rabbit | $50 |
| Bonded pair (ferret, chinchilla or rabbit) | $75 |
| Guinea pig | $25 |
| Bonded pair of guinea pigs | $40 |
| Reptile (snake, lizard) | $25 |
| Rat, mouse or hamster | $5 |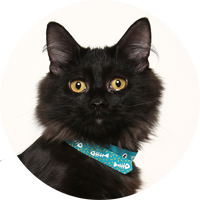 Seniors for Seniors
Adopters who are 65 years of age or older may adopt any animal that is 8 years of age or older for FREE! Senior animals are often some of the best pets you'll ever spend your life with and the AWLA wants to provide companionship for all people and animals who need it. Call 703.746.4774 or visit the Vola Lawson Animal Shelter to find your special senior today. The Seniors for Seniors program runs throughout the year.