Home
/
Youth Volunteer Program
The AWLA is pleased to offer 3rd through 12th grade students an opportunity to provide enrichment to shelter animals.
If your child is in need of service hours for school, please make sure to bring their service hours form with you to each activity, so that the Youth Program Coordinator can log and sign off on their service hours.
How the Programs Work
Book Buddies is currently the only in-shelter program. In addition to the at home activities listed below, youth volunteers may consider holding a bake sale, donation drive, or other fundraisers for the shelter.
Book Buddies
Book Buddies is a group for children in grades 3-12, who are able to read at any level. Children are invited to the shelter to read to our cats (and other small animals) in our adoption room. The program helps children improve their reading skills while providing socialization and human interaction for the shelter animals. Cats find the rhythmic sound of a voice very comforting and soothing.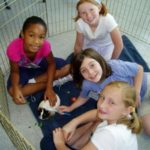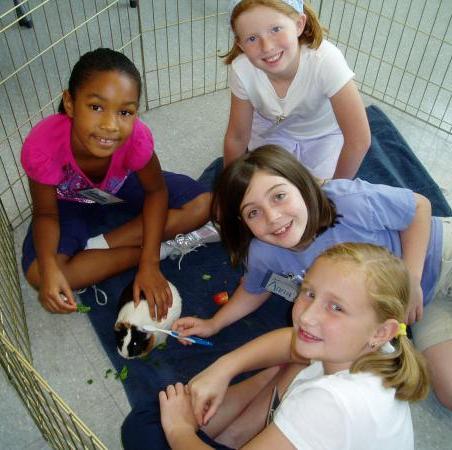 Parents can sign their child up for 20-minute reading sessions with shelter cats on Mondays, Tuesdays, Thursdays and Fridays from 12 pm – 5 pm. Participation is limited to ONE child per session. Please do not bring siblings or friends to your child's reading session. A parent is required to accompany their child to every reading session.
Children may choose a book from our selection of stories or bring one of their own. Cats participating in the program are identified with a "Book Buddies" sign on their kennel. You MUST be registered online to participate in the Book Buddies program.
There is no fee to participate in the Book Buddies Program. Children must be registered with a parent or legal guardian.
Click here to register for a Book Buddies session.
*At-Home Activities*
If you are unable to attend our Youth Activities or are looking for extra ways to help the AWLA, please feel free to download our At-Home Activities booklet.
Download the booklet: YP At-Home Activities (view PDF)
All of the activities listed in the booklet can be completed at home, at school, or as a group activity. Once you have completed your projects, feel free to bring them in at any time to drop off and have any necessary forms signed by a staff member.
Questions?
Please feel free to email customer_service@alexandriaanimals.org if you have any further questions!