How to Support the AWLA in Your Future Plans
1. Make ALWA the Beneficiary of: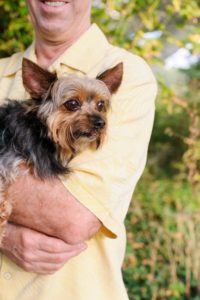 Remainder of Your Pet's Care Fund

: If you decide to set up a pet trust, consider making AWLA the beneficiary of any remaining funds when your pet dies.

Qualified retirement plans, such as IRAs or 401k accounts

:

As a 501c3, non-profit, AWLA would not pay taxes on a donation of your traditional  IRA – whereas an individual would pay taxes on your gift.  You can make us a beneficiary by simply completing a beneficiary form with your financial institution without making any changes to your will.

Life Insurance

: List us as a beneficiary of your life insurance plan; you can contact your insurance company to complete this process without making any changes to your will.

Property

:  List the AWLA on the title of your home/property as a transfer on death deed. If you have other types of assets, such as stocks, that you would like to donate to us, please call 703-746-4774 to discuss to ensure that it is property we can use/sell.

Stock Shares

:  By donating appreciating stock shares to the AWLA, you can deduct the full amount of the value of your shares on your taxes without paying any capital gains taxes. To find out how make an investment in compassion by donating stock or mutual funds, contact the 

Speck-Caudron Investment Group of Wells-Fargo

 at (703) 739-4536.

Workplace Giving

:  Donate to the AWLA through the

 United Way (#8372), the Combined Federal Campaign (#92767) or other workplace giving programs (CVC #8068).  Participate in your workplace's matching donation program.

Bequest in Will

: List AWLA in your will or living trust – a "planned gift".  Contact an estate planner for more details. Sample language: 

"I hereby give, devise, and bequest to the Animal Welfare League of Alexandria,

tax ID/EIN is 54-0796610,

a nonprofit organization now, or formerly, located at 4101 Eisenhower Ave. in Alexandria, VA. the sum of $_____* (or % of) to be used for its general purpose." 
Next Steps
If you are interested in notifying the AWLA about your planned giving arrangements or finding out more about how you can support AWLA  "A Plan for Pets" program in other ways, send your contact information to plannedgiving@AlexandriaAnimals.org.
*Please note: This information is not intended to serve as tax or legal advice and we encourage you to talk to your financial advisor or estate planning attorney to advise you regarding your specific circumstances.

Images of AWLA supporters Dave and Rebecca Francis courtesy of Shelley Castle Photography.