Featured Animals
To read this story and see all our featured animals, click here. Vote for Zara here.
Photo Contest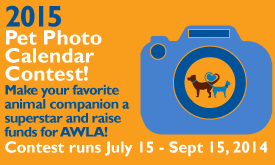 Feature your pet in our upcoming Calendar. Enter your photo and vote today!
What's New
To read this story and check out our previous articles, click here.
Animals for Adoption
Happy Adoption Stories
We adopted "Mr. Wilson" (now he's Rex) in January of 2014. He is the most spoiled, loved, happy dog in the world! Here's a picture […]
Recent Facebook Posts
Please SHARE. We need help with pigs! Guinea pigs! We have over 20 piggies in the shelter who need homes…many of..