Spotlight
To read this story and see all our featured animals, click here.
Upcoming Events
To read about special events, fundraisers and to see our calendar click here.
What's New
To read this story and check out our previous articles, click here.
Animals for Adoption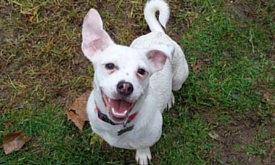 Find your new pet here right here.
Recent Facebook Posts
Our landscaping is seeing a huge improvement thanks to the services of our Animal Champion New Earth Landscaping (www.newearthlandscapingdc.com)!..