Featured Animals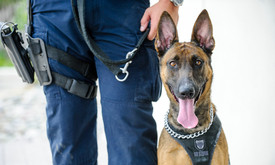 Zara joins the Police Department read more. and Vote for Zara here.
Photo Contest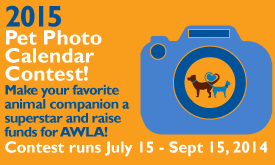 Feature your pet in our upcoming Calendar. Enter your photo or vote today!
What's New
We've transformed the shelter's adoption hallway into the "Alexandria Animal Art Gallery". See the art.
Animals for Adoption
Happy Adoption Stories
We adopted "Mr. Wilson" (now he's Rex) in January of 2014. He is the most spoiled, loved, happy dog in the world! Here's a picture […]
Recent Facebook Posts
Nia is looking for a forever home, but in the meantime, she's hanging out in the AWLA administrative offices with the..