Are you looking for a new companion?
View our featured pets and all our animals ready for adoption!
Pet of the Month
Recent News
December 5, 2016December 20, 2016
Roo is a Tosa Inu pup who was rescued by Humane Society International from the harsh squalor of a South...
Read More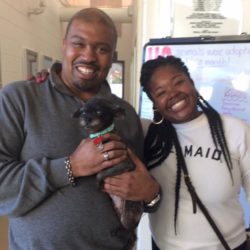 November 14, 2016November 16, 2016
There are many ways that you can donate to the Animal Welfare League of Alexandria (AWLA) that can not only...
Read More