Upcoming Events
Read Fall 2014 issue of
Animal Welfare Matters
newsletter/calendar –
View PDF
.
---
FEATURED EVENT/FUNDRAISER:
Check out our featured event below, and go on to read our previously-featured blogs at the bottom, too!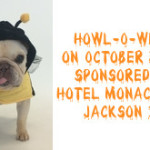 Howl-O-Ween, a Fundraiser for AWLA
Vinnie, AWLA alumnus and local "celebripup", is getting ready for Howl-O-Ween on October 30th! This is the annual Doggie Costume Contest hosted by Hotel Monaco Alexandria – A Kimpton Hotel and Jackson 20 to benefit the Animal Welfare League of Alexandria. Vinnie is excited to be one of the judges of the contests this year. Register to enter the contest here:http://www.eventbrite.com/e/howl-o-ween-tickets-13556663345?aff=eac2Vinnie will pick one of the outfits in the photos to wear to the event. "Like" your favorite!
This Happy Hour event will feature Halloween-themed cocktails and light bites, as well as 60 wacky contestants strutting down the "catwalk" while competing for "Most Glamorous Get-Up", "Best Dressed Couple", and the prestigious, "Top Dog" Award. Winners will receive fabulous prizes, courtesy of Kimpton Hotels and local restaurants.
---
If you are interested in helping Alexandria Animals, please click Donate and make a donation and make a difference.
Click here to see other adoptable dogs, cats, and small animals.