Upcoming Events
Read Fall 2014 issue of
Animal Welfare Matters
newsletter/calendar –
View PDF
.
---
FEATURED EVENT/FUNDRAISER:
Check out our featured event below, and go on to read our previously-featured blogs at the bottom, too!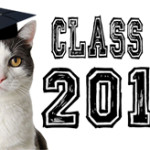 AWLA's Class of 2015 – June Cat Adoption Event!
Summer is just around the corner, and that means it's time for…graduation!
The AWLA is proud to announce our 'Class of 2015′ – select cats, that have passed through the University of AWLA and are now ready to 'graduate' and be adopted, will have their adoption fees waived starting on June 1st! See below for more information.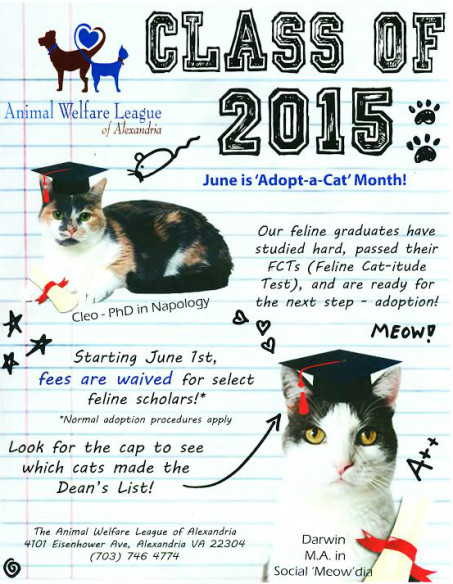 ---
If you are interested in helping Alexandria Animals, please click Donate and make a donation and make a difference.
Click here to see other adoptable dogs, cats, and small animals.