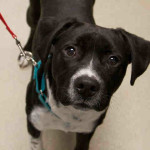 LONGER HOURS + OPEN WEDNESDAYS!
The Animal Welfare League of Alexandria will be increasing the open hours of the Vola Lawson Animal Shelter at 4101 Eisenhower Ave. at the end of July. Beginning July 24, 2014, the shelter will be open from 9am to 7:00pm Monday-Thursday and 12pm-5pm Saturday and Sundays. The shelter will be open beginning at 9am on weekdays instead of 11am to allow people to more easily bring in stray animals, ask questions, purchase dog licenses, etc.
Animals in adoption will be available for viewing starting at 12pm each day rather than 1pm. The shelter will close at 7:00pm instead of 8:00pm on weekdays and the shelter will be closed on Fridays rather than Wednesdays.
View Hours of Operation