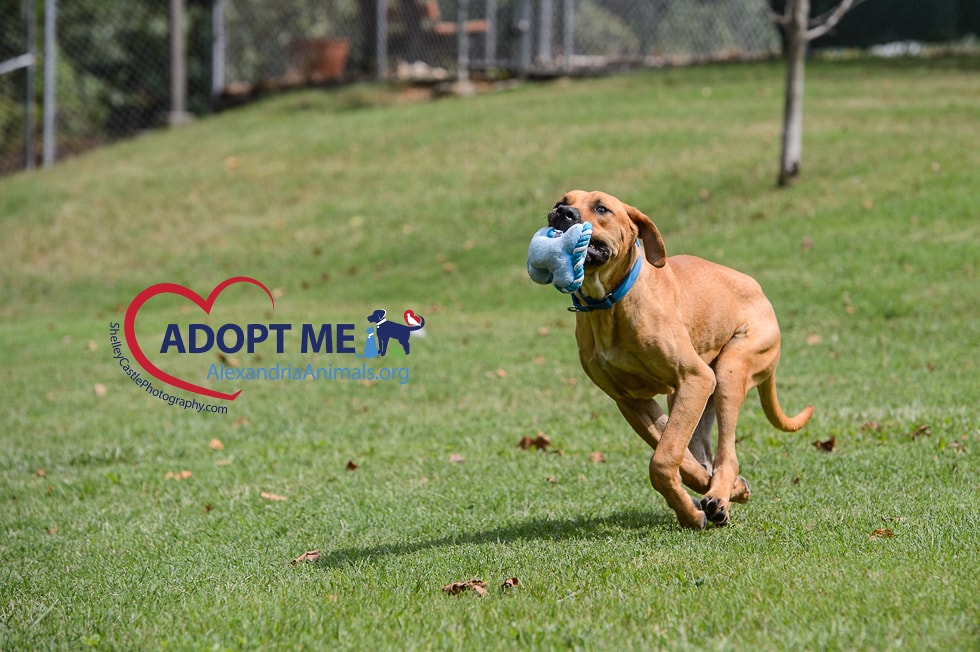 Roo is a Tosa Inu pup who was rescued by Humane Society International from the harsh squalor of a South Korean meat farm — one of 2.5 million dogs who are slaughtered each year.
Roo's warmth and energy, evident in spite of his living conditions, captured the attention of AWLA's Abbie Hubbard, who was invited to traveled to South Korea with Humane Society International in a mission to shut down one of the farms that support the dog meat market.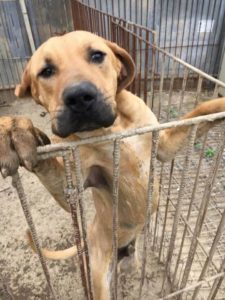 Hubbard describes meeting Roo: "I visited with so many dogs on that farm, extending my hand for the dogs to sniff and offering intentions of love. I wanted to acknowledge each life. If nothing else, each dog that I met would hear the words, 'I love you' from a human once in their life. When I got to Roo, he bounded to me with a joy in his soul. Despite the terrible conditions, there was a spark in his eyes. I stroked his head and told him that I loved him."  When Change for Animals Foundation offered to rescue Roo and send him back to the AWLA, Hubbard had to say yes.
Learning How to Be a Dog
Since early in 2015, 39 dogs have come from South Korea to AWLA, but Roo was a special case. Since arriving here, Roo has had to learn how to be a dog. He has come a long way, learning the concept of care and the joy of daily meals, but would benefit from time in a foster home, where he can learn how to interact with people and other animals, and live in an environment outside of a kennel.
With his story being rooted in the worst kind of beginnings, it's time for this big goofy fellow to stretch his long legs and start running toward the bright future he is destined for.
Please contact fosters@alexandriaanimals.org or call Echo Keif at 571-620-2851 if you would like to discuss fostering Roo in your home.