"A Plan for Pets" Workshop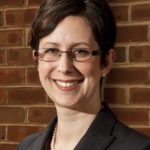 The Animal Welfare League of Alexandria (AWLA) regularly takes in animals whose owners have passed away or become incapacitated. Without specific direction about their care, these animals often have to wait at the shelter in limbo while we search for and negotiate with the next of kin. An unfamiliar environment and change of routine can cause an animal an extraordinary amount of stress — certainly not the scenario a loving pet owner would wish for their pet.
Thursday, July 20th, 2017
7:00 p.m. 
Animal Welfare League of Alexandria
4101 Eisenhower Avenue
Alexandria, VA 22304
Come learn more about how to prepare a plan for your pets and about the AWLA's exciting new program for Alexandria residents.  "A Plan for Pets" Workshop will be presented on July 20th at 7 p.m. at the Vola Lawson Shelter by Rachel Baer, Esq, AWLA Board Member and Of Counsel at Needham Mitnick & Pollack PLC.  Ms. Baer's law practice focuses on estate planning and elder law. Megan Webb, MBA, Executive Director, Animal Welfare League of Alexandria, will also be speaking.
This free one-hour workshop will break down the process of planning for pets into manageable pieces and provide practical steps to take.  We will discuss how to help ensure that pets will be cared for if something happens to their owner and review AWLA's new program to help give Alexandria pets a smooth transition to a new family if their owners do not have available family nearby.  You will leave the workshop with useful information and written materials on resources to take the next steps to help ensure that your pets have a plan.