Del Ray Artisans have expanded their passion for the arts to the benefit of the Animal Welfare League of Alexandria.
The Del Ray Artisans, founded in 1992, is a non-profit organization whose mission is to promote visual arts for the benefit of artists and the community. DRA regularly supports local charities through proceeds from exhibits and other events.  In December 2013, they raised $700 from their Holiday Market Bake Sale for the Animal Welfare League of Alexandria to provide food and supplies for the animal shelter, adoption, and foster programs.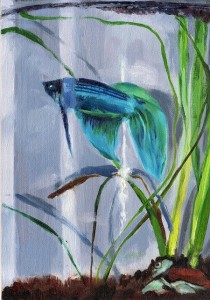 The success of the event led to a partnership between the two organizations to display art at the Vola Lawson Animal Shelter.  "Many of our artists are animal owners who use their pets as their muses," stated Eileen O'Brien, Program Coordinator of Del Ray Artisans.  "For example, our abstract artists often use animal movement as inspiration for their work."
The Animal Welfare League of Alexandria worked with the City of Alexandria to transform the shelter's adoption hallway into the"Alexandria Animal Art Gallery".   The first exhibit at the gallery will be "All Creatures Great & Small".  Del Ray Artisans put out the call for artwork to local artists and the response was strong, with 26 artists submitting 57 entries.  The "All Creatures Great & Small" exhibit will run from August 3rd through October 26that the 4101 Eisenhower Avenue shelter.  The public is invited to the opening reception on August 8th from 7-9pm.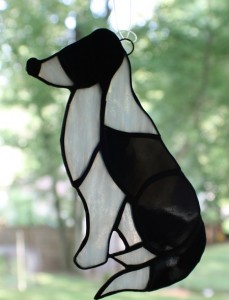 For more information on this and other Del Ray Artisans events, visit their web page at thedelrayartisans.org and the gallery can be viewed during shelter open "adoption" hours, www.alexandriaanimals.org.
Click each image to view larger versions.