AWLA's Board of Directors
Leadership, Guidance and Oversight
The Board of Directors is appointed to serve the League and the general community in a number of ways. The Board provides leadership, guidance, and oversight to the League. It serves a critical role in the success of the League by providing the "big picture" view. The Board is governed by Bylaws that contain the overall structure and operations from which the Board functions.
Members of the Board are leaders in the community with an interest in the well-being of animals, with the influence to raise funds and the expertise to set direction and goals. Members act with the utmost integrity and strictly adhere to the League's Conflict of Interest Policy and Code of Ethics. They work towards raising awareness of issues that affect the health and welfare of domestic animals. Additionally, members make a personal commitment to keep abreast of current trends and practices in the field.
Meet the Board
Jeff Lutton, Chair
Jeff Lutton has been owner/operator of Dogtopia of Alexandria since Jan 2007. Prior to 2007, Jeff was a 12-year veteran of the Telecommunications industry with extensive business development, sales, management experience and small business/startup experience.  Most recently at THTWeb, an Audio and Web Conferencing company, Jeff developed and implemented business development, sales, marketing, and PR strategies to acquire new customers and retain existing accounts. Set individual and company-wide sales objectives and formulate plans to expand business. Identify opportunities for strategic alliances and partnerships that further business goals. Manage corporate collateral material, including brochure and Web re-design.
Jeff graduated from Penn State in 1993 with a Bachelor of Science in Electrical Engineering and Mount Saint Mary's in 1999 with a Master's of Business Administration specializing in Marketing.
Suzanne Goulden, Vice Chair
Tina Leone, Treasurer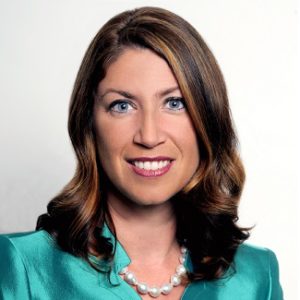 Tina Leone, a Certified Public Accountant and Chartered Global Management Accountant, has more than 20 years of consulting, financial and management experience. She became the Chief Executive Officer of the Ballston BID in December 2011. The BID works to attract support and connect the most creative and ambitious minds in the region. Prior to joining the BBID, she was the President/CEO of the Alexandria Chamber of Commerce beginning in July 2009. Within five months of coming on board, Ms. Leone streamlined the Chamber's operations, re-established the Chamber as the voice for business in Alexandria and increased membership by 15%.
Ms. Leone is a member the American Institute of Certified Public Accountants and the Virginia Society of CPAs. She has an MS in Management Information Systems from George Washington University and a BS in Accounting from the University of Scranton.
Laura MacLean, DVM, Secretary
Lynnwood G. Campbell
Dean DeGood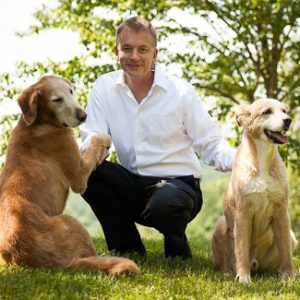 Dean is the owner of Doggywalker.com, Doggywalker.com Arlington, & Good Gardener.  His previous professional career included several years living and working in the Middle East, Europe, & Asia for Domino's Pizza International.
Dean was also a partner in a restaurant in Maryland, earned an MBA from Duke University, & worked in several management roles with Ford Motor Company. Dean has been a resident of Alexandria since 2002.
Kirk S. Fedder
Jerry Hinn, DVM
Sharon McMichael
Megan Webb, Executive Director
Megan Webb is an animal shelter and animal services professional with more than 18 years of management experience and extensive knowledge of both shelter and animal control operations. She has been the Executive Director of the non-profit Animal Welfare League of Alexandria (AWLA) in Virginia since 2013 where she oversees both shelter and field operations.
Before leading AWLA, Webb served as the Executive Director of Oakland Animal Services (OAS) within the Oakland Police Department from 2010 to 2013 and as its volunteer manager from 2002 to 2010. She not only oversaw the animal shelter but also served as the Chief of Animal Services, investigating multiple serious, high profile felony cases that were successfully prosecuted and sentenced.  She also founded Friends of Oakland Animal Services, a 501(c)(3) nonprofit organization that continues to operate and provide significant financial support to Oakland Animal Services each year.
Webb is a consultant with JVR Strategies to provide expertise on shelter and animal services operations especially related to volunteer management, organizational structure and investigations of animal abuse and neglect. She has served as an expert in volunteer management for the Humane Society of the United States (HSUS); she co-created the group's online volunteer management certification program, wrote a regular column on volunteer management for HSUS's Animal Sheltering magazine and taught numerous workshops on the subject.
Before her work with animal shelters, Webb led the Regional Asthma Management and Prevention Initiative – a five county collaborative to find innovative strategies to address the issue of asthma in the region. Webb applied for and obtained a large grant from The California  Endowment to fund the Initiative. Webb was then hired to create and oversee the Community Action to Fight Asthma, a $12 million initiative funded by The California Endowment to replicate the work of RAMP across the state of California.
Webb left her work in public health in 2002 to take on a full time role in animal sheltering – returning to her lifelong passion of helping animals.  Webb started her work experience at the age of 15 at a veterinary clinic where she was ultimately promoted to a veterinary technician for four years. Webb also served as the science intern for the Marine Mammal Center in Sausalito, California where she conducted necropsies, completed laboratory tests and researched the affects of lung parasites.
Webb earned an Executive MBA from a joint program of the University of California, Berkeley (UCB) and Columbia University in New York. She also has a certificate of conflict mediation from UCB.