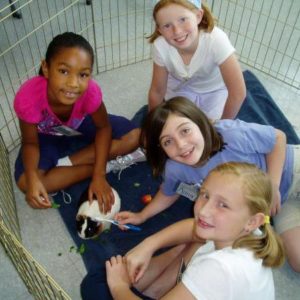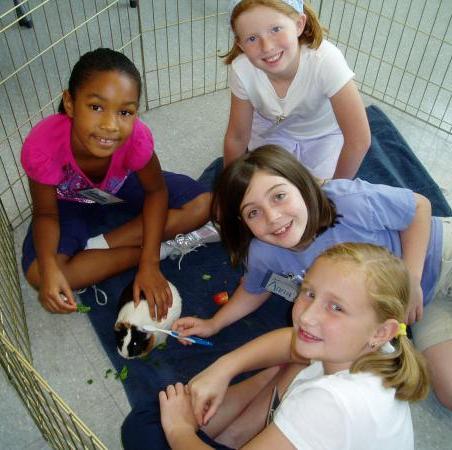 The Animal Welfare League of Alexandria (AWLA) is pleased to open registration for the Alexandria Animal Shelter Summer Camp! Each camp is one week long, Monday through Friday, from 9am – 12pm (*except Class #1 for rising 1st and 2nd graders) at the Vola Lawson Animal Shelter in Alexandria, Virginia.
Classes will focus on inspiring compassion for all living things, promoting the welfare of all animals, and encouraging responsible pet ownership. Children will have opportunities for hands-on learning with animals, assist with promoting specific animals for adoption and learn from special workshops by our veterinarian, our animal control officers, wildlife rehabilitators, and more!
In addition, AWLA will be offering an additional 'lunch bunch' from 12pm to 1pm for camp weeks 2 through 7, which allows campers to enjoy a packed lunch from home with their new camp friends in a relaxed shelter environment, under supervision with spontaneous entertainment or enrichment as needed (please note food will not be provided).
Register for Camp
Summer camps have historically filled quickly.  Register now!